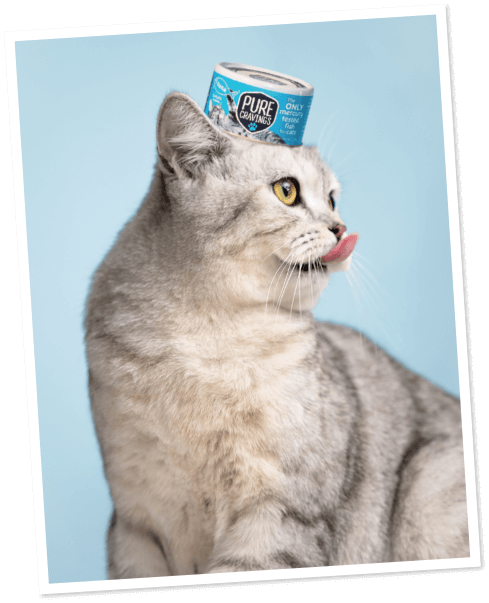 Pure Cravings is a world-leading, premium cat food – the only brand in the world mercury testing every tuna and salmon and every catch of baitfish to a strict mercury limit! We are proud to be able to provide your feline family members with a high-quality, sustainably caught fish, tested to a strict mercury limit.
You will feel great knowing that you're providing them with a superfood packed with lean protein and vital oils, too.
Our cats are our family, and we want them to live long, healthy lives.
When you bring home a kitten, you're adding a new member to your family! That sweet bundle of fluff takes over your home and your heart. And that's what happened to us.
Pure Cravings is the only pet food brand that is:
Our story actually pre-dates Pure Cravings and starts back in 2014 when co-founder, Sean Wittenberg set out to address the mercury problem in seafood after his mom developed mercury-poisoning from eating a daily regimen of albacore tuna.
What we found is that mercury levels vary widely from fish to fish, and no one was testing every fish at scale. So that's exactly what we set out to do! Safe Catch was born as a way to protect moms, kids, and health-conscious fish lovers everywhere.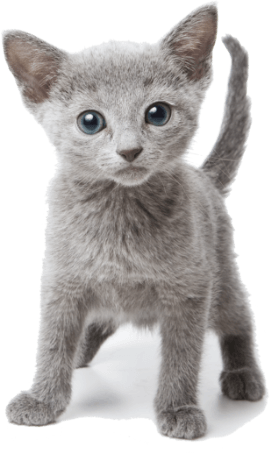 Fast forward to 2020. Co-founder Bryan Boches and his family brought Luna into their home, and from the very beginning she was part of the family. When we realized that Luna, Bryan's cat, was getting even more exposure to mercury and other heavy metals, we set about to use our mercury-testing background to create a new standard for pet food. Pure Cravings was created to protect the whole family from mercury.
Pure Cravings was founded on a simple question —
"Is the fish I'm feeding Luna good for her?"
At Pure Cravings, we want to ensure that cats eat only the good fish, so we implemented our proprietary technology to test every tuna and salmon and every catch of baitfish for mercury and only package those that are at least 14x below the FDA standard.
Each fish or catch is hand chosen and mercury tested, then hand-packed and cooked only once to preserve important Omega-3's. In fact, we test every single tuna and salmon, and every catch of sardines and mackerel to a strict mercury limit of 0.07 ppm.
Pure Cravings is the only 100% mercury tested tuna & salmon for cats and is sustainably wild caught & traceable.
Our pets trust us for the purity of their food. You can be 100% confident in the seafood your cat eats by feeding them Pure Cravings. From sardines, salmon, tuna, and mackerel, your cat will have a variety of safe, clean and nutritious protein to choose from.
"When we brought Luna home, she helped us see the world in a new way… Her needs became very important. So, thank you Luna for inspiring us to create Pure Cravings!"
      ~ Bryan Boches, Co-Founder
At Pure Cravings, we are on a mission to protect cats from mercury!
These fish seem identical. They are the same size. They swim in the same school. They both like recess and hate math.
This fish has lower mercury levels.
This fish has 10X more mercury.
About 1 out of 5 tuna tested do not pass our strict purity standards